Participants
Lu Xiaobo (CN)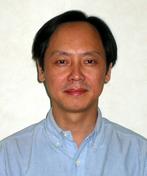 A renowned information designer, industrial designer and educator. Lu holds many prominent positions including vice director of Research Center of Art and Science of Tsinghua University, chair of Information Art & Design Department of Academy of Arts & Design, Tsinghua University; Vice director of degree committee of Academy of Arts & Design, Tsinghua University. He was also associate dean of Academy of Arts & Design of Tsinghua University, and deputy dean of the Graduate School of Tsinghua University. He was a Microsoft researcher in 2000 and guest researcher at Art School of Kassel University, Germany. He is vice director, Steering Committee of Industrial Design Education of Ministry of Education of China.
Beside his academic career he is also Executive member of the Council of Industrial Design of China, vice director, Industrial Design Institution of Art of Chinese Artists Association, juror of China International IF Design Award (2004), member of Committee of China Innovation Industrial Design Award, and member of China Experts Committee of IBF (International Brand Federation).
He is co-artistic director of The Millennium Dialogue: Beijing International New Media Arts Exhibition and Symposium 2004, 2005, 2006.