Exhibition
Screening: Faceless - The Spectral Children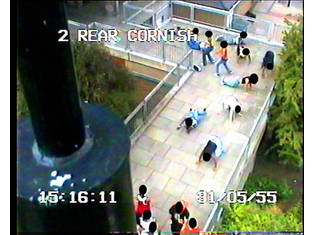 During DEAF07 a series of screenings will be shown in the film theater on the groundfloor of the Nederlands Fotomuseum in Las Palmas.
Location: Nederlands Fotomuseum, Las Palmas, film theater on groundfloor, 10-29 April
15.00 / 19.00 (total 30mins)
Faceless - The Spectral Children
Manu Luksch
A/UK 2006, 13:00 min
In a future society where people´s faces have decreased to an anonymous plain, a woman runs scared when looking into the mirror one day.
With the assistance of a little girl, she learns more about the lost power of facial expression in human history and starts looking for its future.