Program
Snack&Surge Brunch: Marked Up City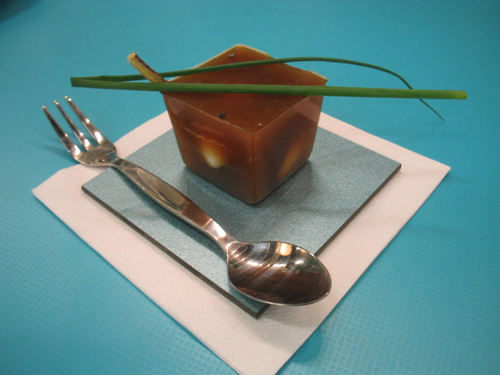 The SNACK & SURGE Brunches create a performative and gastronomic theatre of operations addressing political, technological and artistic questions relating to the poetics of power. We invite the DEAF audience to kick off their day pondering the aesthetics, actions and media of resistance and critique. Part hang-out, part culinary experiment, SNACK & SURGE intends to be a caress for the palate, an opener for the mind, and a rebelliously festive wake-up for the mood.
Rise and start your day deliciously: biting at the poetics of power!
Food by: anders eten.com
View the Snack&Surge Brunch: Marked Up City (archived RealVideo stream)

This archived stream can be viewed with the free RealPlayer, which can be downloaded from www.real.com.
Saturday 14 April 2007, 11:00 – 13:30 hrs
Location: V2_Studio
Entrance: € 7,50
Cities are more than their streets and squares, their commerce and inhabitants: they are part and parcel of a whole economy which brands and markets "the urban experience" to us as a commodity. Tourism is of course the latter's most logical instrument: more often than not we are sold a sugar-coated product, which discards the dynamics, frictions and population groups, which make up the city proper. Marked Up City dips into the belly of city branding and urban tourism... with a twist.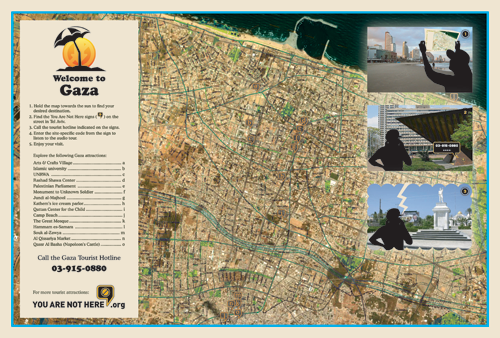 You Are Not Here.org
Gaza - Tel Aviv

Hosted and introduced by Nat Muller (NL)
With:
You Are Not Here.org (YANH), urban tourism mash-up project by artist Thomas Duc (US), media activist Mushon Zer-Aviv (IL/US), interaction designer Kati London (US) and new media hacker Dan Phiffer (US)
http://youarenothere.org
Laila El-Haddad (PS/US), journalist and writer
http://a-mother-from-gaza.blogspot.com
Merijn Oudenampsen (NL), specialises in issues concerning flexibility of labour, precarity, gentrification, and city branding
http://www.flexmens.org

YANH Gaza/TLV is supported by Block Magazine
http://www.blockmagazine.net