Program
Snack&Surge Brunch: Media Insurgency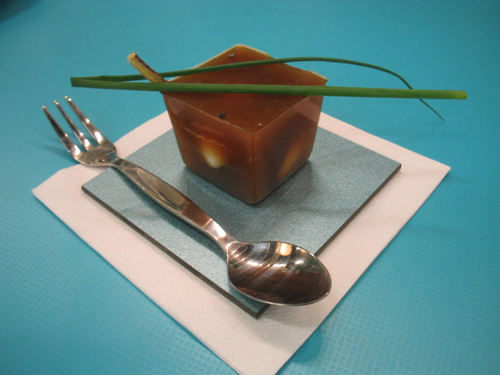 The SNACK & SURGE Brunches create a performative and gastronomic theatre of operations addressing political, technological and artistic questions relating to the poetics of power. We invite the DEAF audience to kick off their day pondering the aesthetics, actions and media of resistance and critique. Part hang-out, part culinary experiment, SNACK & SURGE intends to be a caress for the palate, an opener for the mind, and a rebelliously festive wake-up for the mood.
Rise and start your day deliciously: biting at the poetics of power!
Food by: anders eten.com
View the Snack&Surge Brunch: Media Insurgency (archived RealVideo stream)

This archived stream can be viewed with the free RealPlayer, which can be downloaded from www.real.com.
Friday 13 April 2007, 11:00 – 13:30 hrs
Location: V2_Studio
Entrance: € 7,50
Media Insurgency (re)considers practices of tactical media post 9/11, an era reigned by security panic and xenophobic suspicion. Artists and media activists function as agents provocateurs, using guerilla tactics or alternatively the very strategies of the dominant power structures to subvert, dissent, disrupt, stretch, make visible, play with and critique the properties and aesthetics at work in our current control society.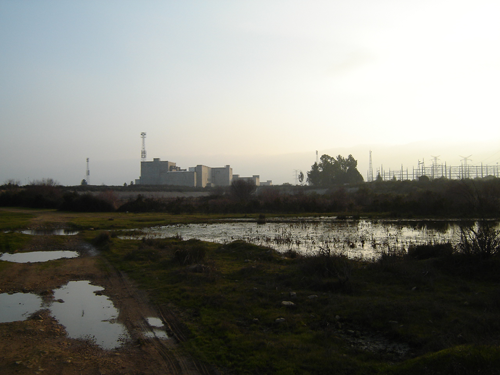 hackitectura.net

Hosted and introduced by Nat Muller (NL)
With:
Andrea Natella (IT), creative director of guerrigliamarketing.it, sociologist, author
http://guerrigliamarketing.it
Emergent Geographies (ES), project by periferiae.net and hackitectura.net investigating the potential of a cultural interchange between Extremadura (ES) and Latvia (LV) in a unique, emancipatory and futuristic context. (Live stream from Extramadura)
http://periferiae.net
http://hackitectura.net
http://tcsextremadura.org
Naeem Mohaiemen (BD/US), artist working in Dhaka and New York, editor of shobak.org
http://shobak.org