Practical Info
Use this form to apply for the workshops.
For more information about the workshops see these pages:
Read more...
Tickets for the Exhibition can be purchased from 11-29 April in the exhibition space Las Palmas, Wilhelminakade 66, Rotterdam. 
€ 8,- / € 6,- student & VPRO Backstage reduction 
During the first week of the festival , tickets for the different events can only be purchased at the ticketing desk in the V2_building, Witte de Withstraat 63 in Rotterdam. Reservations (for the symposium) can be made via e-mail: This e-mail address is being protected from spam bots, you need JavaScript enabled to view it It is, unfortunately, NOT possible to make reservations via telephone.
Read more...
Press accreditation
DEAF07 welcomes journalists and media representatives to cover the festival. We have reserved a limited number of Day Passes for press who will cover the festival in any significant media. For press accreditation to DEAF07, please download the Press Accreditation & Reservation Form, or contact Annetje Lekkas.
The organization of DEAF07 reserves the right to make a selection of the accreditation requests for granting the press passes.
Read more...
Contact information
For general questions about the festival
V2_, Institute for the Unstable Media & V2_Lab
phone +31 (0)10 206 72 72
fax +31 (0)10 206 72 71
e-mail This e-mail address is being protected from spam bots, you need JavaScript enabled to view it
Workshops
Subscription for the workshops is open until March 15th 2007.
Contact and information: Lyndsey Housden
This e-mail address is being protected from spam bots, you need JavaScript enabled to view it
Press
Annetje Lekkas or Remco Beeskow
phone +31 (0)10 206 72 72
This e-mail address is being protected from spam bots, you need JavaScript enabled to view it or This e-mail address is being protected from spam bots, you need JavaScript enabled to view it
Guided tours/Education
For educational programs and/or guided tours during DEAF07 please contact Vera Maria Glahn
phone +31 (0)10 2067272
This e-mail address is being protected from spam bots, you need JavaScript enabled to view it
Volunteers

If you want to apply as a volunteer for DEAF07, or you have questions about the volunteers, please contact:
Dagmar Veenstra
This e-mail address is being protected from spam bots, you need JavaScript enabled to view it
Financial Support

Ministerie voor Buitenlandse zaken, HGIS Cultuurprogramma

Ministerie van Onderwijs, Cultuur en Wetenschap

Mondriaan Stichting

Ontwikkelingsbedrijf Rotterdam

Gemeente Rotterdam, Dienst Kunst en Cultuur

Rotterdam Festivals

The Canada Council for the Arts

Goethe-Institut Rotterdam

Ambassade de France aux Pays-Bas

General delegation of Québec in Brussels

Creative Challenge Call
Sponsors

MK2 Audiovisueel
Partners

STEIM
Arminius

Willem de Kooning Academie

Art Hotel

Forma Arts and Media

Jan van Eyck Academie

Brainport Eindhoven

Anders Eten

Create

Daniel Langlois Foundation

De Balie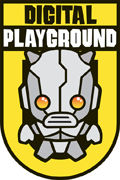 Digital Playground

DOCAM

E Company

Economic Development Board Rotterdam

i.p. Catering

ICT~Office

iMMovator

International Institute for Asian Studies

ISEA

KennisAlliantie Zuid-Holland

KPN

LPII
Made in Eindhoven

MediaGuild

MultimediaN
NAi

NAi Publishers

Nederlands Fotomuseum

Nederlands Instituut voor Beeld en Geluid

Piet Zwart Institute

SKVR

Syntens

Todaysart

Virtueel Platform

VSB Fonds

XS4ALL
Facility Sponsors

Kender Thijssen

AED Rent Belgium

HoffmannSupplyWorld

AB Geluidstechniek

Doornbos

SAT

SHARP

Haine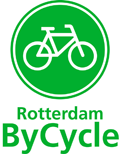 Rotterdam ByCycle

RSL

Euro-pa
Special Thanks
Arminius

Museum Boijmans Van Beuningen

ro theater
Roland Spekle
Studio Hergebruik


TENT./Witte de With
MOBI is made possible with support of: CYBERCITY RUHR, Anja Bardey, Christina Smith, Graham Smith
Instructors: Rob Dielissen, Robbert Smit, Graham Smith
Also by the WDKA Students: Joost Bakkes, Michael Baks, Rick van den Berg, Suzan Dahmen, Noel Deelen , Elisabeth van Dijke, Mathijs van Geest, Teun de Graaf, Annemarie Hooghuis, Tarek Khalel, Dico Kruijsse, Sandy Mendes, Jero van Niewkoop, Erik Overmeire, Sander van der Pol, Afshin Shahidi, Dander Struik, Martine Taks, Hiko Uenura, Quin de vreede, Mariska Vogel, Lee Wessels, Kris van der Werve, Weronika Zielinski