Blog
rss
Seminar reader available for download
For those who want to read more about the DEAF07 seminars, an extensive reader is now available for download. It contains essays and other texts by the speakers of the following seminars:
The reader will also be distributed to everyone who attends one or more of these seminars.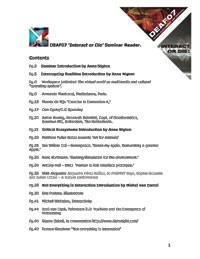 Download the seminar reader (PDF, 2,6 MB, 90 pages)
Also, a short handout -- with project descriptions -- of the Connected Archives presentation is available.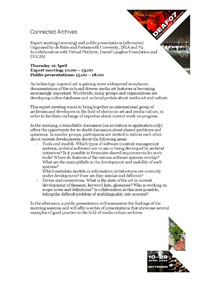 Download the Connected Archives handout (PDF, 1 MB, 16 pages)
The seminar reader is compiled and edited by Lyndsey Housden.